Our Work
Aruba, a Hewlett Packard Enterprise company
The EMEA Marketing team at Aruba have found the perfect
way to scale their activities across 40 countries. With
CRMT's Demand.Center platform, they've improved the
quality, consistency and speed-to-market of their campaigns
— with remarkable results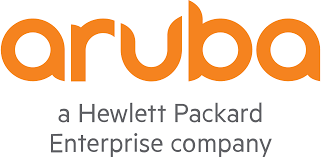 Key Challenges
Capability to scale marketing across EMEA

Need to articulate consistent message

Need to align field marketers with central team
The Result
Marketing execution reduced from weeks to 2-3 days – and soon to just hours

Number of campaigns accelerated to 5-10 per week

Increased visibility and performance
When Jon Moger took up his role as Senior Director EMEA Marketing at Aruba, a company specialising in networking and security, including mobility and IOT, he recognised the team he'd inherited was under immense pressure.

"At the time, there were just eight marketers compared with 600-plus salespeople," he recalls. "In effect, they were having to reach 40 different countries within EMEA, which meant having to prioritise and make difficult decisions."

Scaling the business was Jon's top priority. He increased EMEA Marketing to 17 people, but other challenges lay ahead.

"Aside from running campaigns, we needed to get people on point with our story and message — so everyone could articulate the narrative and the vision in a consistent way," says Jon.

"Marketing is not an island, so we also had to find ways to collaborate better with others across EMEA, such as Sales Operations, Sales Enablement and other teams, so they could act as advocates for Marketing and what we're trying to do."

An opportunity to innovate arose when Aruba adopted HPE's Marketing Automation System (Eloqua) as part of HPE's GDPR compliance programme.

"We took this as a moment to step back and review what else we needed to be successful," says Jon.

The outcome proved a game-changer for EMEA Marketing. Jon saw the need for EMEA Marketing to scale, but he didn't want an over-reliance on external marketing agencies for events and other activities.

"That might have introduced GDPR compliance risks, data
integrity challenges and a lack of visibility of interactions across formats," he says.

Within weeks of launching Demand.Center, key benefits became evident. So, why is Demand.Center so effective?

Typically, the platform enables marketers to:
Drive closer collaboration and alignment between central and field marketing teams

Simplify segmentation with audience targeting

Accelerate go-to-market using campaign playbooks

Increase governance using a briefing mechanism

Enable brand consistency using asset templates

Orchestrate multi-channel campaigns with management tools and a campaign calendar

Drive effective campaign reporting with a CRM-integrated campaign hierarchy

Gain operational insights via a reporting suite
Our Results
0
Average number of initiatives launched per week
0
Number of days to get a campaign in to market, accelerated from weeks

0

+

Countries supported by local campaigns
"Demand.Center has enabled us to scale marketing across our programmes, field and channel functions — and get the best of the resource mix within our team."
What were the key achievements?
Enhanced agility and scalability
"Time to market accelerated dramatically," says Jon. "Demand.Center has given us an agility model that's reduced marketing execution times from weeks to 2-3 days — and we're on course to make it just hours."

Within the first 10 weeks, the EMEA team set up over 50 campaigns with the tool and started averaging up to 10 initiatives per week.
Increased visibility and performance monitoring
"We now have the ability to look at marketing performance in a
more holistic manner," explains Jon. "We can see what's set up, how it's been done, and this allows us to monitor the delivery of
campaigns against the budget allocated.

"We can make better use of data. We also have the ability to add new variables that enrich data around an account or individual. We can also identify gaps in our current data governance model — and fill these in a more thoughtful way."
Greater consistency and quality
Demand.Center is a great fit for Aruba's team. Marketers just starting out in their careers can develop their skills and create their campaigns in a safe environment with clear boundaries and best practice playbooks, without needing to be experts in the execution platforms such as Eloqua. Meanwhile, experienced professionals can still drive innovation utilising bespoke campaigns through the same platform and processes ultimately progressing towards more strategic management opportunities
Looking ahead with confidence
Although Demand.Center has got off to a strong start, Jon believes that reaping the full ROI is a gradual process:

"First, it's about adoption by our team and improving their effectiveness. Next, there's better analytics from our campaign performance. And from there, we get increased revenue. It's early days, but I feel very positive about all of these things."

Already Aruba is looking to deepen the use of Demand.Center to drive far more granular reporting down to an individual asset level. The company is also broadening the reach of the platform to other territories beyond EMEA.
Getting the most from the platform
Demand.Center is delivering results for Aruba. But what kinds of other companies might benefit? Jon offers his perspective:

"The platform is ideal if you have more than about 15 people in your marketing organisation and you want to simplify marketing automation. Suddenly, you can scale your operations. And if you're operating in a complex environment, the platform simplifies it for you